40 Questions about 2008: An End-of-the-year meme
1. What did you in 2008 that you'd never done before?
Spawned my first love child, touched a placenta, quit the Army, became incorporated became a gubment employee civilian-style.
2. Did you keep your New Years' resolutions, and will you make more for next year?
I fell short on some life goals I had. My goal to run my own business when Uncle Sam's Sirens sang to me... And I feared failure.
3. Did anyone close to you give birth?
Nope, but Stacy's close.
4. Did anyone close to you die?
Nope.
5. What countries did you visit
Just the states but traveled to 8+ states
6. What would you like to have in 2009 that you lacked in 2008?
Not so much money worries. And not so much life fear, but that might not go away.
7. What date from 2008 will remain etched upon your memory?
Sitting in a strangers office waiting for my seperation paperwork. She had left me alone at her desk and I was looking outside the window and I realized, "Wow. This is it. After ten years its finally over." That day and the day She jumped on top of me showing me the dip stick that had the clearly showed the word, Pregnant.
8. What was your biggest achievement of the year?
Having good sperm, Winning an Emmy (a year earlier than expected), Winning an RTNDF fellowship, and having a good job lined up for the Monday after I left the Army.
9. What was your biggest failure?
Not writing my family enough. Selling 60 days of surplus Army leave. Not kicking ass at my new job right from the get go.
10. Did you suffer illness or injury?
other than getting kinda fat nothing really.
11. What was the best thing you bought?
Emmy entries and cribs
12. Whose behaviour merited celebration?
my wife, she's such a great mother/lover/person
13. Whose behaviour made you appalled and depressed?
No one really.
14. Where did most of your money go?
I really can't tell. cars, cocaine and loose women. j/k.
15. What did you get really, really, really excited about?
Baby fever mos def! Starting a new and challenging job. Leaving a job I really loved.
16. What song/album will always remind you of 2004?
Mp3s of this american life. Ira Glass' voice.
17. Compared to this time last year, are you:
1. Happier or sadder? Happier
2. Thinner or fatter? Fatty Bumbalatti
3. Richer or poorer? Poorer but I'm gonna fix that this year
18. What do you wish you'd done more of?
written those damn letters, found financial discipline
19. What do you wish you'd done less of?
random crap.
20. How did you spend Christmas?
With Stacy and her family
21. Who did you spend the most time on the phone with?
Moose
22. Did you fall in love in 2008?
fell in love again and again
23. How many one night stands in this last year?
EVERY night is a one-night stand
24. What was your favourite TV programme?
Battlestar Galactica, Californication, Entourgage (sometimes), True Blood
25. Do you hate anyone now that you didn't hate this time last year?
Nope
26. What was the best book(s) you read?
I didn't read anything that wowed me.
27. What was your greatest musical discovery?
this year? This american life on Itunes
28. What did you want and get?
Little Gold Statues, Lieutenant Colonel pay
29. What did you want and not get?
experience with After Effects
30. What were your favourite films of this year?
Slumdog Millionaire
31. What did you do on your birthday, and how old were you?
I can't remember what I did.
32. What one thing would have made your year immeasurably more satisfying?
If I had gotten rid of credit debt.
33. How would you describe your personal fashion concept in 2006?
A very good selection of business casual with individuality thrown in.
34. What kept you sane?
TAL and kicking babies.
35. Which celebrity/public figure did you fancy the most?
IRA Glass
36. What political issue stirred you the most?
the prez
37. Who did you miss?
My old work
38. Who was the best new person you met?
My whole new crew
39. Tell us a valuable life lesson you learned in 2008.
The role of a producer and the role of the husband during child birth
40. Quote a song lyric that sums up your yeah
Getting Crispy with the Rock
End of 2008 MeMe
and now everything is so much clearer. A fog no longer clouds my vision.

NPPA is blowing my mind right now. We are working 14 hour days and the critiques are BRUTAL.

Love it.
Praise the Lord!!! I've seen the magic of John Hyjek. I understand eye movement edits,
www.capitalbunnies.typepad.com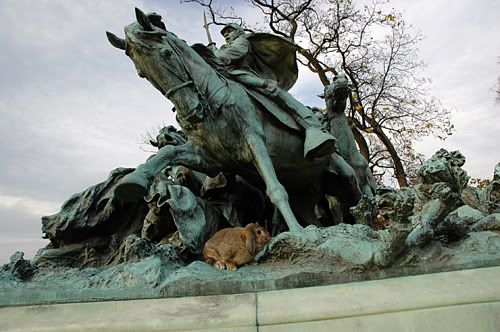 For those that enjoy the Capital Bunnies posts, Stinkypants and Boy now have their own blog:
Current Music:

Killswitch Engage


If I was a weaker man there would be love spunk everywhere!
How have I never seen the Battlestar Galactica Season One Pilot?
Current Mood:

ecstatic
2 - Click the "trivia" link in the sidebar.
3 - Post a fun and random bit of trivia from each film.
1. Pulp Fiction
Jules's character was originally written to have a gigantic afro, but a crewmember obtained a variety of afro wigs and one jheri curl wig. Quentin Tarantino had never thought about a jheri curl wig, but Samuel L. Jackson tried it on, Tarantino liked it, and it was kept.
I must say Jackson does a fine jheri curl.
2. Shallow Grave

Such were the budgetary constraints on this shoot, the production had to auction off various props in order to raise enough money to buy essential film stock needed to complete the picture
I didn't know it was that low budget.
3. Exorcist
The "Exorcist steps", 75 (or 74 - one is very small) stone steps at the end of M-Street in Georgetown, were padded with 1/2"-thick rubber to film the death of Father Damien Karras. The stuntman tumbled down the stairs twice. Georgetown University students charged people around $5 each to watch the stunt from the rooftops.
I live like 15 minutes from there.
4. Saturday Night Fever
Film critic Gene Siskel often referred to Saturday Night Fever as his favorite film. He saw it 17 times and at one time owned the famous "white suit".
Its weird imagining Siskel wearing that suit. Some creepy role playing probably.

5. Fried Green Tomatoes
Carol Sobieski
wrote the first draft of the screenplay, which the director and producers thought were wonderful - but it wasn't the movie they wanted to do. Next,
Fannie Flagg
was brought on to do another draft and she finished seventy pages before quitting. With no money left to hire another writer, director
Jon Avnet
took it upon himself to write the screenplay and spent the next three years doing so. He did, however, stay in close contact with Flagg to make sure he stayed true to her book.

I wonder what a life like that is like.
6. Akira
The movie consists of 2,212 shots and 160,000 single pictures, 2-3 times more than usual, using 327 different colors (another record in animation film), 50 of which were exclusively created for the film. The reason for this statistic is that most of the movie takes place at night, a setting that is traditionally avoided by animators because of the increased color requirements.
7. Hard Days Night
Once
Ringo Starr
's line "A Hard Day's Night" was confirmed as the movie's title, it was put to music by John Lennon and Paul McCartney with participation of George Harrison and Ringo Starr.
The Beatles
collectively composed the song that same night, playing it the next morning to producer Walter Shenson in their dressing room.
8. Clockwork Orange
This film was shot almost entirely on real locations as opposed to sets and was lit almost entirely with a Lowell Kit, a staple for film students, perhaps as a reaction against the huge apparatus needed for
Stanley Kubrick
's previous film,
2001: A Space Odyssey
(1968).

God I hate lighting an news interview with a Lowell light kit, imagine a whole movie.
9. Ferris Bueller's Day Off
John Cusack
,
Jim Carrey
,
Johnny Depp
,
Tom Cruise
,
Robert Downey Jr.
and
Michael J. Fox
were all considered for the role of Ferris Bueller.
Yeah I don't think that would work out.


10. Something About Mary
The studio was initially reluctant to allow
Ben Stiller
- the Farrelly Brother's first choice - to star, so the brothers decided upon a then-unknown 'Owen Wilson' instead. When the studio were even more reluctant to let Wilson star, they agreed for the Farrellys to cast Stiller.
Yeah, I don't see that one either
1 - Look up TEN of your favorite movies on IMDB (only 10!).
you're on my friends list & 'd like to know 27 things about you. [27!]
simply post a comment to this post with the answers. you'll be surprised how much you didn't know about your friends after this! thanks in advance!
1. Do you have a tattoo?
2. How old are you?
3. Are you single or taken?
4. Eat with your hands or utensils?
5. Do you dream at night?
6. Ever seen a corpse?
7. George Strait or Jay Z?
8. How did we meet?
9. What's your philosophy on life and death?
10. If you could do anything with me, and have no one know, what would it be?
11. Do you trust the police?
12. Do you like Country music?
13. What is your fondest memory of me?
14. If you could change anything about yourself what would it be?
15. Would you cheat?
16. What do you wear to sleep?
17. Have you ever peed in a pool?
18. Would you hide evidence for me if I asked you to?
19. If I only had one day to live, what would we do together?
20. Which do you prefer - short or long hair?
21. Do you sing in the shower?
22. What's your favorite color?
23. If you could bring back anyone that has passed, who would it be?
24. Tell me one interesting/odd fact about you?
25. What was your first impression of me?
26. Have you ever done drugs?
27. Will you post this so I can fill it out for you?
feeling: